Redfish are rapidly becoming one of the most sought after species on a fly rod. And it's no wonder why: these fish feed in shallow waters, punch way above their weight class and live in stunning environments.
For redfish anglers, December in Louisiana is about as good as it gets in both quantity and quality of fish. This time of year, enormous bull reds come into the shallow marshes from the Gulf and feed actively on shrimp and baitfish. It is not unusual to cast to fish in excess of 20 pounds in water a foot deep or less. There are also trophy sized black drum and sheepshead, both of which will readily take a fly as well.
Come join me and a group of other anglers for a five night, four day trip at Dogwood Lodge in Hopedale, Louisiana. We have secured the prime dates of Dec. 8 to 13, 2023.
The trip includes five nights lodging, four full days of fishing from flats boats captained by some of Louisiana's best fly fishing guides, all beverages (including beer, wine and alcohol) and meals (this is Louisiana so the food is going to be terrific!) and transportation to and from New Orleans. All you have to do is show up!
The Dogwood, located about an hour outside of New Orleans, is a re-purposed Coast Guard buoy tender with six cabins, each with two twin beds and private bathrooms. It is docked right on the edge of the marsh. Each morning starts with a full Southern breakfast. Our guides will pick us up right at the lodge and take us to our day's destination deep in the marshes. Bag lunches are provided and eaten while on the water. We will return to the Dogwood where there is a comfortable lounge and ample outdoor deck space to enjoy the sunset on the marsh. Dinner is prepared by the Dogwood's full time chef and did I mention how good the food is?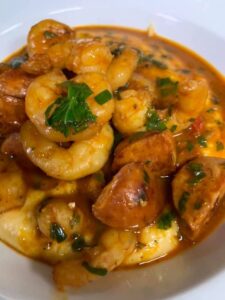 New Orleans is one of America's most unique cities: the birthplace of jazz, home to Mardi Gras and Bourbon Street. One of my favorite things to do is roam the French Quarter and check out the street musicians and brass bands. I know I plan to spend at least a day or two on either end of the trip in the city soaking up the incredible music and culture and, of course, food!
The cost is still to be determined but will be between $3100 and $3500 based on double occupancy and two anglers per boat. Private rooms can be arranged for an additional $75 per night. This includes all meals, drinks, local transportation, taxes and the guided fishing. Not included: Gratuities for the lodge staff and guides; Transportation to New Orleans; Fishing license fees. A deposit of half the total will be required to confirm your spot.
Please contact me, Brian, at [email protected] or at 413-397-3665 to save your spot or for more information.