Always wanted to give fly fishing a shot but didn't know where to start? Then come join us for two days of fly fish immersion!
This will be the third season of our very popular Women's Fly Fishing Retreats! May 5-6, 2023. These are aimed at beginners, but intermediates who want to brush up or reinforce their skills are welcome as well.
On the late afternoon of the first day, Cynthia Harkness of Fearless Fly Fishing, who has more than ten years experience teaching fly fishing and guiding clients on both fresh and salt water, will cover all the basics of fly fishing. From putting a rod together and rigging it up to selecting a fly and tying it on to casting that bug out there and where to cast it, Cynthia will guide you through the process. She will cover the basic gear and terminology, knots, hands-on casting instruction, fish feeding and behavior, and more over three hours on Friday afternoon/evening.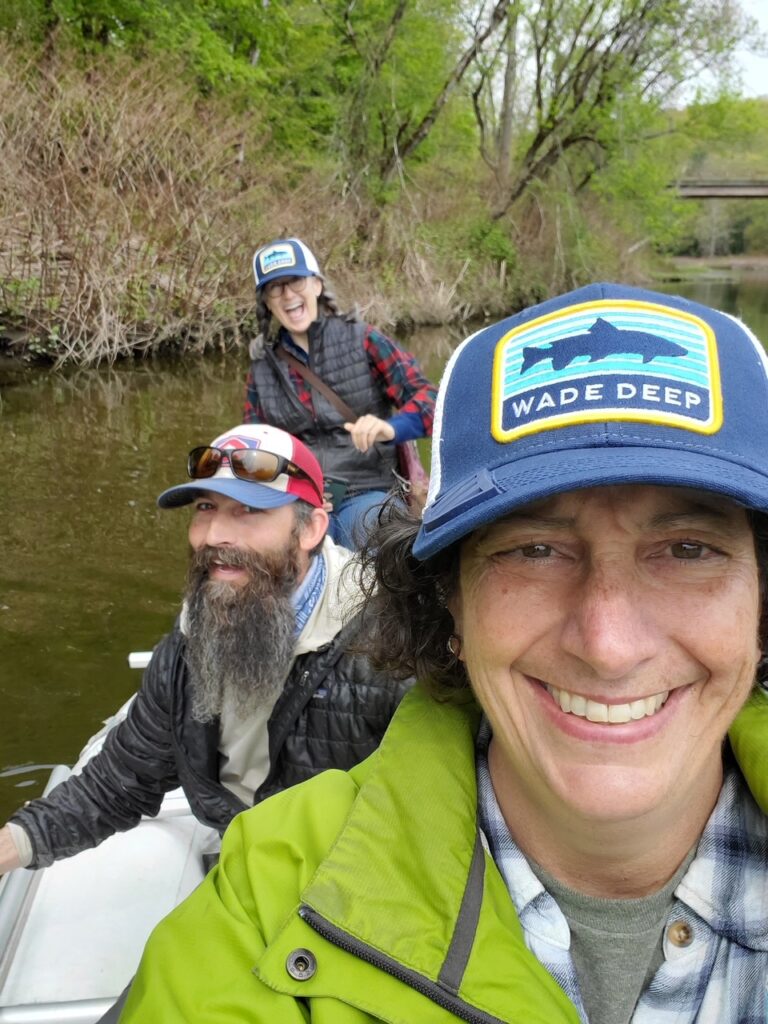 On the second day, we will reconvene in the morning for a half-day float trip in our area waters where our professional guides will get you on the river and help you put into action everything Cynthia went through the day before.
The cost for the Retreat is $350 per person and includes use of all equipment, the Friday seminar with Cynthia Harkness and a half day float trip, guide tip included. In addition, all participants will get 10 percent off anything in the shop and there will be special deals on starter fly fishing equipment packages. Contact brian@deerfieldflyshop.com or call 413-397-3665 to reserve your spot!