River Report 6/4/21
Fishing in the area remains exceptional. We got a healthy shot of some much needed rain and colder weather over the Memorial Day weekend and what was a bane for barbecues was a boon for our rivers. The Deerfield River is fishing great from top to bottom, area freestones have returned to fishable levels and warmwater opportunities are abundant.
Sulphurs are the glamour hatch right now. These bugs hatch most often in the evenings, though they can hatch throughout the day on cooler, overcast days. Spinner falls are generally concentrated in the mornings and after dark. I generally prefer lower floating flies like sparkle duns as they are often taken as both emergers and duns. Klinkhammers in lighter colors are also effective. I do like to have some spinners with me as the fish at times turn exclusively to these helpless morsels.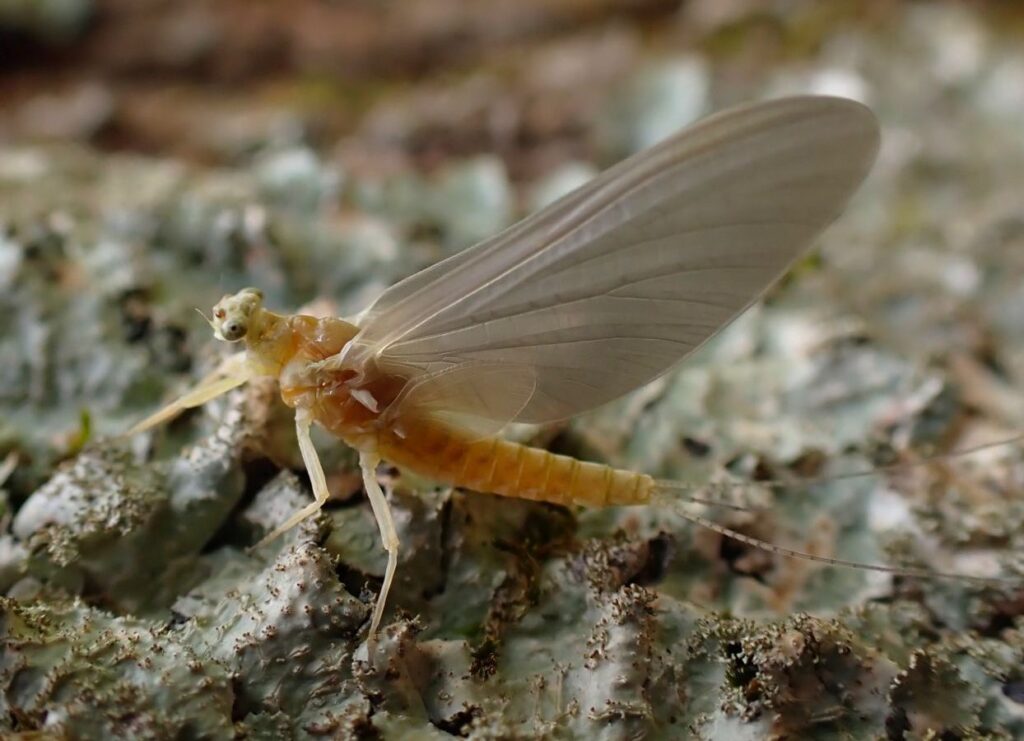 March Browns are still very much around and hatch sporadically throughout the day. A large brown Klinkhammer or standard March Brown pattern can be an effective searching pattern, made even more so by dropping the nymph or soft hackle of your choice off of it. Mornings may see Light Cahills in sizes 14 to 16.
Caddis are always an important food source on the D and right now is no exception. I have come across mostly olive caddis in sizes 14 and 16, though tan caddis are also around and the bugs can be found in sizes 14 to 20. These also hatch throughout the day but in much better numbers than the March Browns. I like to make sure to have my bases covered with olive and tan patterns in sizes 12 to 20. I like a high floating fly like the classic Elk Hair Caddis but also want some lower floating ones that imitate emerging caddis.
As always, nymphing is a deadly way to get many fish in the net. This time of year I like to move toward a dry/dropper set up, with a humpy or big March Brown paired with a size 14 pheasant tail or prince. Indicator nymphing and tightlining are also very effective. Standards like pheasant tails, hare's ears, copper Johns, prince's along with caddis larvae and pupae and stoneflies all have their moments.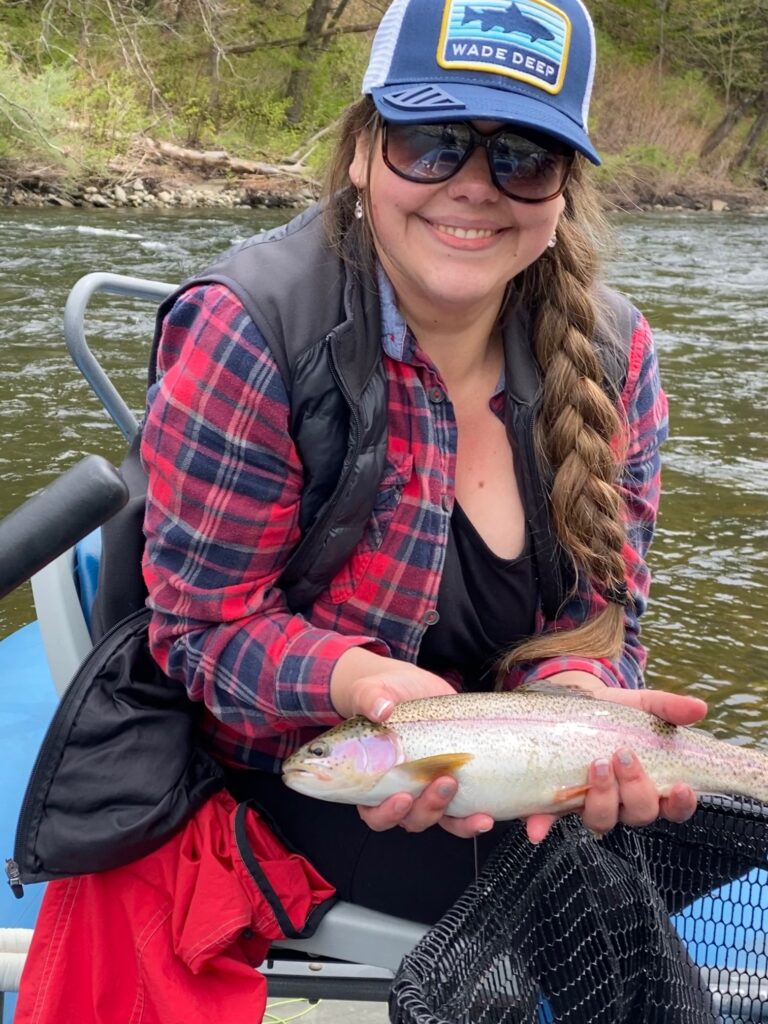 We added another two spots to our second Women's Fly Fishing Retreat on July 9-10. These spots will fill up so if you or someone you know are interested give us a call or send us an email soon.
Area freestones have all come down to very fishable levels and are fishing quite well. The North, Westfield and Green Rivers are all at really nice levels as of today and are fishing very well. All Deerfield River advice should serve you on these rivers as well. The MIllers remains a touch on the high side but is fishable. Once this river gets below 400 cfs the wading is easier and the dry fly action should be great.
Tons of shad are still around though that run is starting to taper. You can find them throughout the Connecticut and in the major tributaries like the Deerfield and Westfield.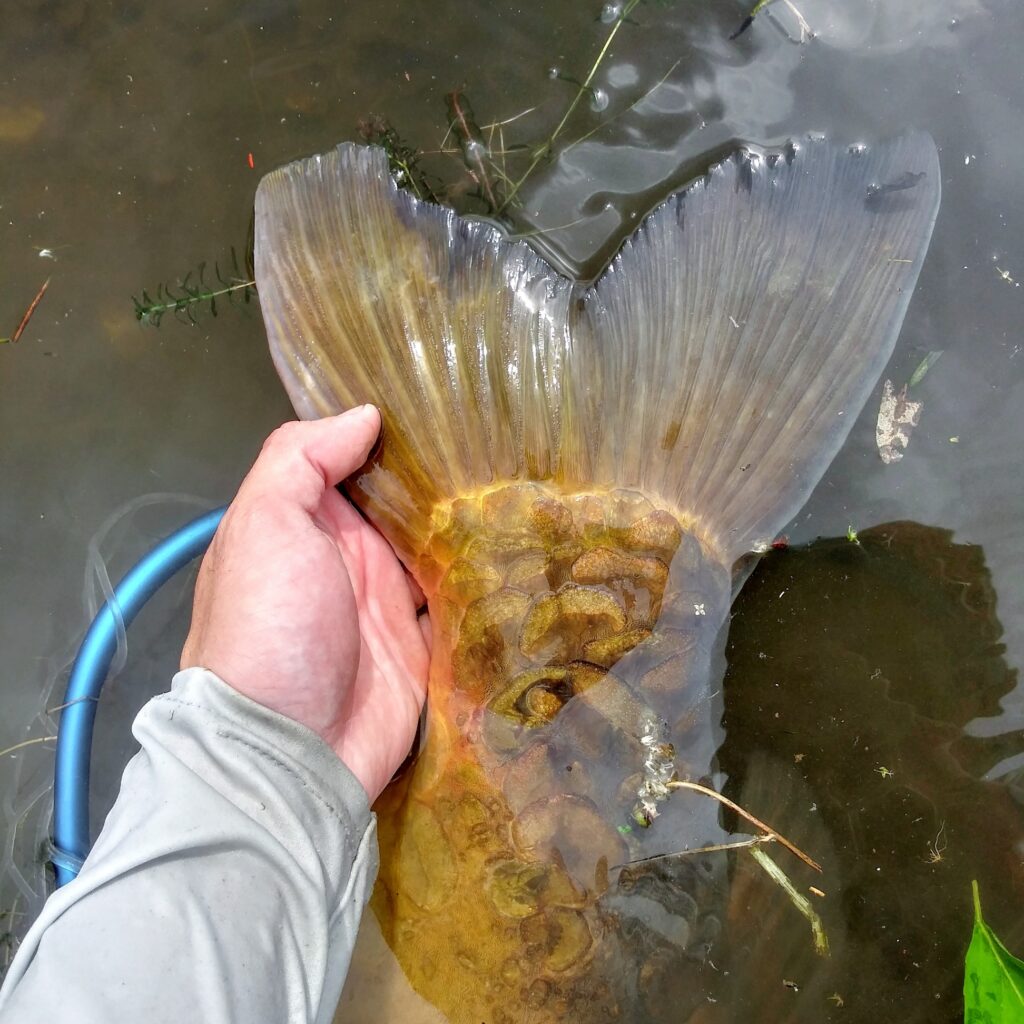 Reece reports that the carp fishing remains good. Many carp are on the spawn now, and targeting them is an exercise in frustration, but many are not and can certainly be had. Reece recommends looking for fish were their noses down in the mud digging for food and target them.
Smallie fishing is really good right now in the Connecticut River as well as the major tribs like the D, Westfield and Millers rivers. They have been caught on topwater flies like poppers and sliders over the past few weeks. Small baitfish and crawfish patterns are also effective.
Guided trips and lessons available. Call us at 413-397-3665 or email [email protected]
Dries: Parachute Sulphur 14 to 16, Sulphur Sparkle duns 14-16, Sulphur spinners 14-16, Parachute Hare's Ear 12-16, Parachute March Brown 12-14, Midges, Parachute Adams 10 to 14; Parachute Mahogany Dun 16-18; Rusty Spinners 12-16, Elk Hair Caddis tan and Olive 14 to 18, Sedgehammer 14-16, Snowshoe caddis
Nymphs: Pat's Rubber Legs, Golden or Black Terminator Stone 8-12, eggs, hares' ears in natural and black 10-14, Pheasant Tail Nymphs 12-18, Frenchies 12-16, Tan/Olive Mops, Squirmies, Natural/Olive Caddis Pupae/Larvae 12-16, Red/Copper Johns 12-16, Sexy Walt 12-16.
Streamers: Woolly Buggers Olive/Black 6-10, White/Olive Sculpzilla 8,Bank Robber 2, Ice Picks, Heisenberg Baby Bow/Cowboy/White 6, Sculpin Bunny, Black/Brown Rubber Bugger 4, Black, white and olive Zonkers.
Water Flows for Fife Brook Dam can be found here
Water release schedule for the next day is posted after 5pm. Check again before you head to the river. Minimum Flow 130 CFS (Cubic Feet/Second). Ideal for wading and Dry Fly Action. Normal Release 800-1,000 CFS
Dam release for the #2 Dam in Buckland can be found here
For Miller's River in Erving here
For Miller's River Bear's Den area here
For East Branch of the Westfield here